Need Help With Due Diligence For Tax Sales In NJ and PA?
Find out how I can do all the heavy lifting for you..
Get prices and my availability for upcoming New Jersey and Pennsylvania tax sales...
www.TaxLienLady.com/done-for-you-tax-sales
email me at info@taxlienlady.com to order
Are You Looking for a Better Way to Invest Your Money?
Are you looking for a an investment that will get a better return than your money market account, but is safer than the stock market?

Do you want double digit or high single digit returns on your money without the risk of the stock market?
Have you  heard about tax liens but don't know how to begin to invest in them?

Have you had a hard time finding the specific information that you need about how to get started?

Have you already paid a lot of money for someone's tax lien investing course only to find out that it was mostly testimonials about the benefits of buying tax lien certificates, but gave you didn't really tell you how to do it yourself, or about what the risks involved are and how to avoid them?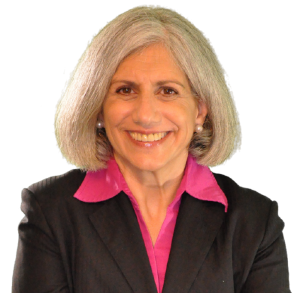 My name is Joanne Musa, I'm known online as the TaxLienLady, and I've got a reputation for being the most trusted authority on tax lien investing in the world. I've trained people on how to build a profitable portfolio of US tax lien certificates and/or tax deeds. This web site and my Tax Lien Investing Tips blog were created to fill a need for useful information about investing in tax lien certificates. We also provide home study courses that take you step-by-step through different methods of investing in tax delinquent properties. You can find out more about the courses and learning programs we offer on our Resources page. Here's what some customers have to say about the products and services that we offer:
My Return Is Exponential
"Thanks Joanne for guiding me through the whole process of tax deed/lien purchase. Michigan was a perfect spot for me since I reside in Ontario. The course I bought from you was one of the best investments I've made, my return is exponential."
Alvaro Perez, Real Estate Investor, Ontario Canada
I'm Thrilled With The Results
"Thanks to what I've learned from Joanne I've been able to invest in tax liens without doing any of the work myself and I'm thrilled with the results I'm getting."
BB Liu, Attorney, New York City
Her Guidance Is Top Notch
"If you are looking for a solution to Tax Lien and Deed investing you've come to the right place with The Tax Lien Lady. I started my search years ago with other providers without a single result, until I found Joanne Musa. Her coaching program has delivered, and her guidance is top notch."
Steve Iltz, Airline Pilot, Oregon