Attention: Investors Who Are Tired Of Losing Money To The Stock Market
"Invest Smarter and Safer With Government Regulated Tax Lien Certificates"
SPECIAL BONUS: SCROLL TO THE BOTTOM OF THE PAGE TO DOWNLOAD TAX LIEN LADY'S STATE GUIDE
From: Joanne Musa, The Tax Lien Lady
Re: Never worry about losing your retirement to the stock market again
Does This Sound Familiar....
| | |
| --- | --- |
| | Have you lost money in the stock market, or in a typical real estate investment? |
| | Have lost half your retirement in the last stock market downturn even though it was invested in "safe" mutual funds? |
| | Or maybe you have your money in a bank CD or money market and are tired of the 1% (or less) interest that you're making and meanwhile the bank is charging you 6 or 7% on your loan and even more on your credit? |
| | Have you heard about the high returns you can get with tax lien certificates and tax deeds but don't know how to get started? |
| | Or maybe you've even purchased courses and went to seminars that promised to tell you how to invest in tax lien certificates, but they didn't deliver? |
Depressing Isn't It...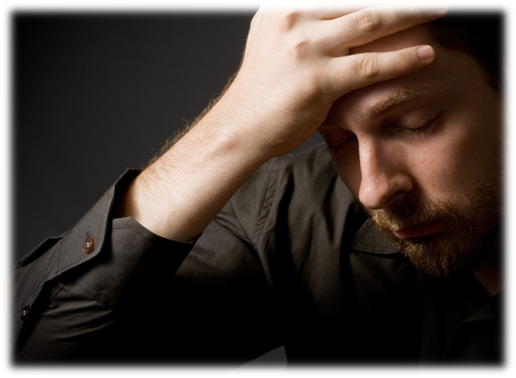 The most important things that you need to be successful are:
Step-by-Step Instruction

Answers to your specific questions
Until now that's been really difficult to find! But now The Tax Lien Lady is here to help. I'm here to answer your questions about buying highly profitable tax lien certificates and tax deeds.
Maybe you've already spent $1000.00 or more on a program that you thought was going to have useful information, but after reading it or listening to it, you still don't know how to get started.
Or perhaps you've looked into getting a tax lien investing COACH to answer your questions, but the cost was equivalent to the down payment on your first home and that didn't even include your traveling expenses!
Frankly neither of those options are what you're looking for.
Introducing The Tax Lien Profits Accelerator™
The Tax Lien Profits Group is a community where you can get the training and coaching you need to help you buy profitable tax lien certificates and tax deeds. You will have access to my intense training courses, teleseminars, articles, forms, resources, and helpful links. You'll also get access to teleseminar recordings of interviews with tax lien experts, these are the people that I learned from and include seasoned investors and well as attorneys and tax collectors, and retirement account specialists. If I can't answer your questions, I will find an expert who can. And there's also video recordings of my Q & A webinars and special trainings.
Here's What You'll Get Inside The Tax Lien Profits Accelerator™:
| | |
| --- | --- |
| | Get The Knowledge You Need To Be A Successful Investor |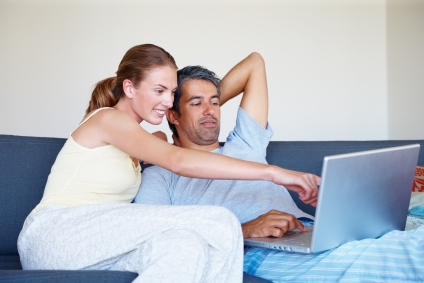 Every Month, you will have access to my LIVE Tax Lien Webinar Training that is exclusively for members.
These Trainings are NOT a bunch of hype and fluff, explaining the benefits of tax lien investing without telling you how to do it. Instead, this is a webinar filled with step-by-step instruction that you can implement immediately to substantially grow your investing profits!
Every single call has the potential to virtually change your life...in fact, just ONE webinar can change the way you invest your hard earned money, and how much you earn on it FOREVER! And you have access to an archive of trainings going back 4 years.
| | |
| --- | --- |
| | Never Miss A Training |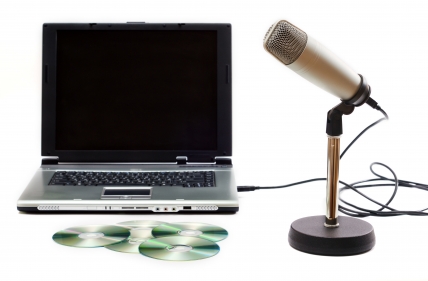 Let's face it, life can get pretty hectic. So, even if you don't have time to listen to my monthly calls LIVE no worries! I record each and every call so that you can watch them whenever you want.
You can watch the recorded video any time that is convenient for you! And If you don't have your computer handy to watch the webinar, you can still call in and listen to it. I will make it as simple as possible for you to plug-in to our calls whenever and wherever you would like!
Plus as a member of the Tax Lien Profits Accelerator™, you will always have easy access to our past training calls!
| | |
| --- | --- |
| | Keep Your Momentum Going |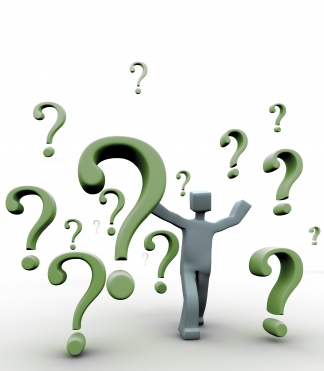 Get Your Questions Answered!
As a Tax Lien Profits Accelerator™ Member, you will have access to other tax lien and tax deed investors and real estate entrepreneurs.
You will have the opportunity to network, share ideas, ask questions and make amazing business connections.
Tap into the knowledge, success and comraderie of others who are also busy building their profitable portfolios!
Remember, success was never meant to be an isolated, lonely road that you travel alone. Instead, allow others to help, guide and share in your journey. It's a lot more fun that way!
| | |
| --- | --- |
| | Special Investment Opportunities Only For Members |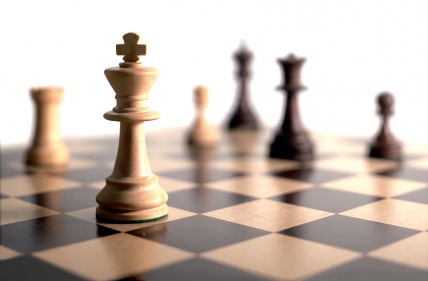 When you enroll in the Tax Lien Profits Accelerator™, you'll have instant access to hundreds of articles, e-books, resources, tips and strategies that will quickly catapult your tax lien investing!
Here are just a FEW things that you will have access to:
Invitation to a Private Investment Club only open to members.

Access To Secondary Liens available to purchase now

Access To Tax Foreclosed Properties

Access To a National Tax Lien Database where you can find out what tax sales are coming up all over the country and get links to all of the tax sale websites

Help with selling your tax foreclosed property
| | |
| --- | --- |
| | My Tax Lien Investing Resources Are At Your Fingertips! |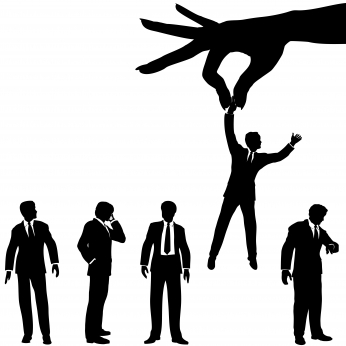 I've put together a list of all of my hand-picked, personal resources for virtually all of your investing needs. From setting up a self-directed retirement account to software for tracking your liens. From tax sale list providers to tax lien lawyers. (If you are looking for a resource that isn't there, I will get right to work finding the best one out there!)
There's no need to reinvent the wheel. I have spent hundreds of hours researching and testing the best resources for your tax lien investing success.
All you need to do is tap into my recommendations and watch your portfolio grow quicker and faster than you ever thought possible!
And That's Not All...
You Also Get Over $800.00 of FREE Bonuses to go with it!
Bonus #1: Tax Lien Investing Basics Course. Download an invaluable 2-lesson course that will take you step-by-step through the process of finding the best place to invest and getting the tax sale information (Value: $197)
Bonus #2: Tax Lien Lady's Guide to Online Tax Lien Sales. Discover which counties have online tax sales and get the links to their web sites plus information on how to register and bid at the tax sales. (Value $97)
Bonus #3: FREE 30-Minute Consultation. Work one-on-one with The Tax Lien Lady as she makes personal recommendations for substantially building your own profitable portfolio of tax liens or tax deeds. (Value: $150)
TOTAL VALUE: $534.00
If you are not ecstatic with Tax Lien Lady's Member Area, simply CANCEL with the click of a button, but keep ALL of the bonuses as a thank you for trying out the program.
And The Bonuses Keep Coming, After your first 2 months as a Member,
You Also Get 2 more Bonus Courses valued at over $300!

And After Your 3rd Month, You Get 2 More Online Courses, Another $150 Value!
Not Sure About Joining Yet... See What Some
Tax Lien Profits Members Have To Say:

"My Return Is Exponential"

"Thanks Joanne for guiding me through the whole process of tax deed/lien purchase. Michigan was a perfect spot for me since I reside in Ontario. The course I bought from you was one of the best investments I've made, my return is exponential."

~ Alvaro Perez, Ontario Canada
"I'm Thrilled With The Results"

"Thanks to what I've learned from Joanne, I've been able to invest in tax liens without doing any of the work myself -- And I'm thrilled with the returns I'm getting!"

~ BB Liu, New York City
"Her Guidance Is Top Notch"

"If you are looking for a solution to Tax Lien and Deed investing you've come to the right place with The Tax Lien Lady. I started my search years ago with other providers without a single result, until I found Joanne Musa. Her coaching program has delivered, and her guidance is top notch."

~ Steve Iltz, Portland Oregon
"I'm So Happy I Became A Member"

"I've been with Joanne, the Tax Lien Lady for almost 2 years. I've attended other tax lien programs, but she has made the biggest impact on my tax lien business. With the changing and more competitive tax lien market, I found myself only getting 3-5% of interest investing in tax liens where I used to get 9-11%. I needed to do something different and learn about other states and markets! I'm so happy I became a member with the tax lien lady!

Thanks to Joanne and her connecting me to the right people, I now own a cash flowing rental in another state, I'm expecting deeds on 3 more houses in the next 3 weeks, and I own tax liens that are making 16-36%, all in states I've never been to. I recently foreclosed on a piece of land in Arizona by myself without a lawyer! And I just attended live auctions in my home state as a confident bidder buying tax liens for my 401K account! Joanne taught me what made me a successful tax lien investor in today's market! I can fully trust her recommendations and extensive experience!"

~ Birgit Mueller, Boulder Colorado

Who Will Benefit From The Tax Lien Profits Accelerator™?
This Program Is Ideal For You If:
| | |
| --- | --- |
| | You're thinking about investing in tax liens and need help getting started |
| | You're investing in tax liens or tax deeds in one state and want to expand to other areas |
| | You want to make your investing more profitable |
| | You're a successful investor and have tax liens or tax deeds you want to sell |
| | You want help placing your money in profitable liens or deeds |
Don't Delay! Learn How To Explode
Your Profits Without Undue Risk Today!
Just Imagine....
| | |
| --- | --- |
| | Discovering hundreds of tips on investing in tax lien certificates and tax deeds! |
| | Spending less time looking for the information you need, while making more money! |
| | Tapping into the expert knowledge of tax lien and tax deed investing experts throughout the US! |
| | Discovering investing secrets that will change your finances forever! |
| | And getting double digit returns on your investment without the risk of the stock market! |
Think of The Tax Lien Profits Accelerator™ As An
Investment In Your Financial Future
And
Here's the best part ....
Membership is only $97 per month and that includes the full Tax Lien Investing Basics course, the Monthly Webinar Trainings, all the recorded webinars and teleseminars, bonus videos, and resources. Plus getting your questions answered. Plus you get access to unique investment opportunities that are only offered to members!
Start Your Training Today For Only $97!
Yes! I want to take advantage of this opportunity!
I recognize the value of The Tax Lien Profits Program. I know that I'll be getting
| | |
| --- | --- |
| | a monthly webinar on a topic I that will help me build my profitable tax lien portfolio |
| | answers to the questions I submit |
| | an extensive video and audio library , with more being added all the time- Action Courses to move me forward in my business, one topic at a time |
| | Resources to help me find the tax sale information that I need |
| | the opportunity for input on what will be taught and how it is offered on an ongoing basis |
| | bonuses along the way! |
* You will need to enter your credit card information on our secure server and your credit card will be billed $97 a month until you cancel your membership, and you can cancel AT ANY TIME!
Or
Save $194 by Enrolling For One Year For Only $997 and Receive All of The Bonuses Instantly! It's like getting 2 months for free each year!
* You will need to enter your credit card information on our secure server and your credit card will be billed $997.00 yearly until you cancel your membership, and you can cancel AT ANY TIME!
How many times have you had a question and just known that if you could get THE answer to it, you'd be able to start making some money with tax lien investing. But who to ask? Where to get the instruction you need? That's exactly what Tax Lien Lady's Members Area does for you. We provide the support you need for your PERSONAL tax lien investing success.
The difference between those who are making money investing in tax liens or tax deeds and those who wish they were is Action. Take the Action you know you need. Chose one of the options above and enroll today!
Encouraging Your To Profit!

Joanne M Musa,
Your Tax Lien Investing Coach
DOWNLOAD TAX LIEN LADY'S™ STATE GUIDE

Material Disclaimer | Earnings Disclaimer | Terms of Service | Privacy Policy | Support | Members | Affiliates
The information provided on this web site is for education purposes only. It is meant as a guide to tax lien and tax deed investing. It does not take the place of accounting, legal or financial, or other advice. For advice in these areas you should seek the service of a professional.
Copyright © 2008 - 2017 All Rights Reserved, TaxLienLady™ and Tax Lien Consulting, LLC
Tax Lien Consulting LLC, 10 Adam Labar Rd, East Stroudsburg, PA 18302